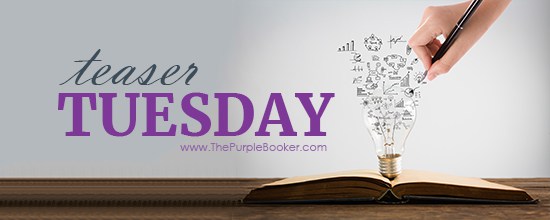 Welcome to Teaser Tuesday, the weekly Meme that wants you to add books to your TBR! You can also just share what you are currently reading. We make it very easy to play along, it is as easy as 1, 2, 3!
1: Grab your current read 2: Open to a random page
3: Share two (2) "teaser" sentences from somewhere on that page
• BE CAREFUL NOT TO INCLUDE SPOILERS! (make sure that what you share doesn't give too much away! You don't want to ruin the book for others!)
• Share the title & author, too, so that other TT participants can add the book to their TBR Lists if they like your teasers! Everyone loves Teaser Tuesday.
Happy Teaser Tuesday everyone! As always I hope I find you well this Tuesday and enjoying your reads. I am sorry I was awol the last few weeks. I am still dealing with sorting out my computer. Then last Monday my car was stolen. So along with being very shaken up I had to deal with that and totally forgot about Teaser Tuesday. Also had the SSL issue, which has been fixed. No word on my car yet, but hoping the police recover it. So I jumped into the new year with some more easy reading for myself with Dream of the endless.
This weeks Teaser..
"To absent friends, lost loves, old gods, and the season of mists; and may each and every one of us always give the devil his due
."
― Season of Mists