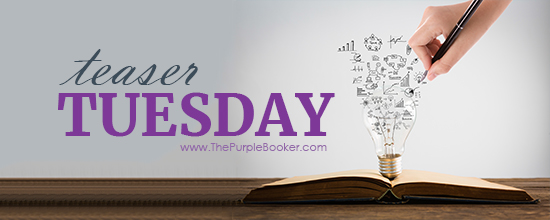 Welcome to Teaser Tuesday, the weekly Meme that wants you to add books to your TBR! You can also just share what you are currently reading. We make it very easy to play along, it is as easy as 1, 2, 3!
1: Grab your current read
2: Open to a random page
3: Share two (2) "teaser" sentences from somewhere on that page
• BE CAREFUL NOT TO INCLUDE SPOILERS! (make sure that what you share doesn't give too much away! You don't want to ruin the book for others!)
• Share the title & author, too, so that other TT participants can add the book to their TBR Lists if they like your teasers! Everyone loves Teaser Tuesday.
Ambrosia's little note:
I want to thank everyone who participated last week and for the kind comments about the new look of the blog. It's been kinda fun to revamp things a bit. .
I do want to note one thing about when you don't see your comment come up right away. I have software that looks for spam comments and will automatically put them in Spam. Sometimes the software isn't sure about a comment so it will place it into the pending spot, which means I have to manually go through and approve it or mark it as spam. This pending spot is where posts that don't appear right away are. I check in as much as I can to approve as fast as I can, but somedays I can't be glued to my computer. Trust me if I didn't have this spam software on, there would be thousands of pointless comments weighing down the blog.