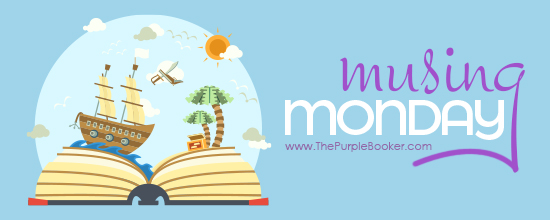 Musing Mondays is a weekly meme that asks you to choose one of the following prompts to answer:
I'm currently reading…
Up next I think I'll read…
I bought the following book(s) in the past week…
I'm super excited to tell you about (book/author/bookish-news)…
I'm really upset by (book/author/bookish-news)…
I can't wait to get a copy of…
I wish I could read ___, but…
I blogged about ____ this past week…
Happy Labor Day. I hope everyone is having a fantastic day, sometimes Monday can be alright if it is a holiday right? LOL
I don't have a random question this week for musing, but I do have a question. Do you still want to see Musing Monday going on? As I mentioned last week I feel as if I have perhaps not been doing as well as the OG handler of musing Monday, there just does not seem to be to much participation.