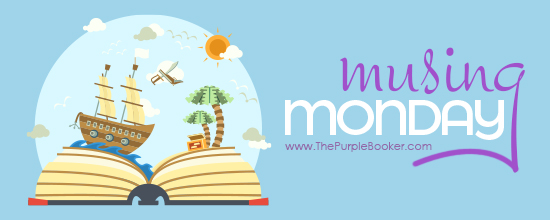 Musing Mondays is a weekly meme that asks you to choose one of the following prompts to answer:
I'm currently reading…
Up next I think I'll read…
I bought the following book(s) in the past week…
I'm super excited to tell you about (book/author/bookish-news)…
I'm really upset by (book/author/bookish-news)…
I can't wait to get a copy of…
I wish I could read ___, but…
I blogged about ____ this past week…
THIS WEEKS RANDOM QUESTION: What are your feelings on YA? Do you think it is just for young adults or do you think it's cool full grown adults like it too.
On time this week but I won't be answering the question myself. I am sorry for that, I just only have enough energy to come up with the question. Saturday my beloved darling cat Dutchy who I have had for 17 years passed away. Finding it hard to cope without her.