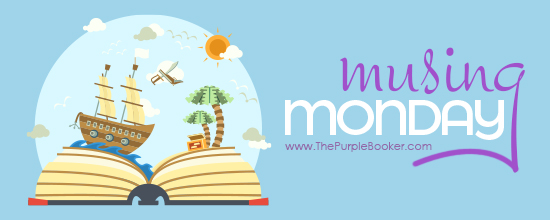 Musing Mondays is a weekly meme that asks you to choose one of the following prompts to answer:
I'm currently reading…
Up next I think I'll read…
I bought the following book(s) in the past week…
I'm super excited to tell you about (book/author/bookish-news)…
I'm really upset by (book/author/bookish-news)…
I can't wait to get a copy of…
I wish I could read ___, but…
I blogged about ____ this past week…
Random Question: What would be the first book you would want someone who has never read a book before to be?
A talk with a friend the other day lead me to think about how much I take for granted that I can read. Not only can I read, but I have been encouraged to read for well probably longer than I remember. There are still places where this isn't the case, and they aren't all developing countries either. Plenty of literacy issues right here in the United States to go around. I think for me the first book I would give someone to read is Black Beauty. For me that book is just one of those books that can change how you feel about reading, even life changing. Sure, it is a classic, but the story it tells is still so relevant today. The message of Kindness being best and that we all go through hard times in our lives, lose friends, yeah now I am getting emotional thinking about it. I really love Black Beauty. I would probably also include Tom Sawyer and Huckleberry Finn as follow ups because two more stories that I will never get enough of.
So what book would you give?