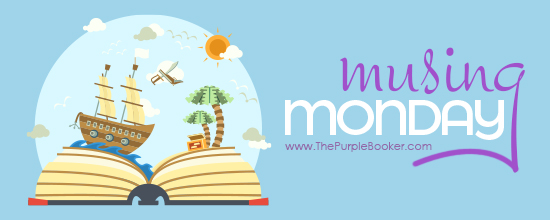 Musing Mondays is a weekly meme that asks you to choose one of the following prompts to answer:
I'm currently reading…
Up next I think I'll read…
I bought the following book(s) in the past week…
I'm super excited to tell you about (book/author/bookish-news)…
I'm really upset by (book/author/bookish-news)…
I can't wait to get a copy of…
I wish I could read ___, but…
I blogged about ____ this past week…
Random Question: Do you use reading to escape stress?

Sometimes when I'm stressed I have issues focusing but I do look at reading as an escape. Sometimes takes me longer to finish a book because of the focus issues but in general it's a good escape.