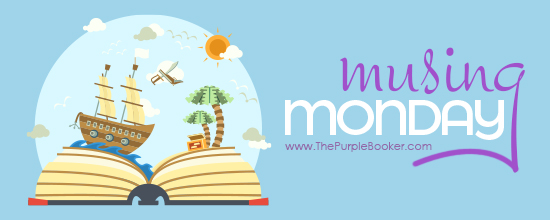 Musing Mondays is a weekly meme that asks you to choose one of the following prompts to answer:
I'm currently reading…
Up next I think I'll read…
I bought the following book(s) in the past week…
I'm super excited to tell you about (book/author/bookish-news)…
I'm really upset by (book/author/bookish-news)…
I can't wait to get a copy of…
I wish I could read ___, but…
I blogged about ____ this past week…
THIS WEEKS RANDOM QUESTION: How do you review your books? Do you review them right away as soon as you finish reading them? Or do you let them wait a bit and do you ever fall behind?
Another busy week and I feel like I am so behind on posting reviews gah! So this week the muse is inspired by just that. I used to be very good about posting every single review almost as soon as I finished it. Now however I end up letting myself think about the book a little and then I end up getting behind. Lots of fun…lol