The author of the highly praised The Wild Irish is back with a mesmerizing novel that probes one of the most intriguing unsolved mysteries in history — what happened to the lost princes of York
Debated for more than five centuries, the disappearance of the young princes Edward and Richard from the Tower of London in 1483 has stirred the imaginations of numerous writers from Shakespeare to Josephine Tey and posited the question: Was Richard III the boys' murderer, or was he not? In a captivating novel rich in mystery, color, and historical lore, Robin Maxwell offers a new, controversial perspective on this tantalizing enigma.
The events are witnessed through the eyes of quick-witted Nell Caxton, only daughter of the first English printer, William Caxton, and Nell's dearest friend, "Bessie," daughter of the King of England, sister to the little princes, and founding ancestress of the Tudor dynasty.
With great bravery and heart, the two friends navigate this dark and dangerous medieval landscape in which the king's death sets off a battle among the most scheming, ambitious, and murderous men and women of their age, who will stop at nothing to possess the throne of England.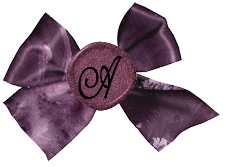 Have you ever wondered just how the Tudor line came to be the one that ruled? The War of the Roses raged on for a very long time. The House of York and the House of Lancaster were bitter enemies. For a while though and so they thought they were secured it was the house of York and their King Edward on the throne of England.
This book is fantastic and exiting you follow "Bessie" who became the ultimate founder of the house of Tudor through her life. You meet her shortly after her son Arthur has died and than backtrack to her younger life. It is fantastic and thrilling to see these events through the eyes of Bessie and her best friend Nell Caxton.
Once King Edward dies it certainly is mysterious how two Princes of royal blood go into the Tower never to be heard from again. Robin Maxwell tackles just one thing that may have happened to him, but also the most logical. If you're a fan of the War of Roses, or the Tudor line this is a book you should read. There is romance, intrigue, murder and mystery. There is a little bit of something for everybody and a good helping of well researched history.