Have you ever wondered what secrets lurk behind the closed doors of New York City's wealthiest families? They're powerful, they're famous… they're undead. Schuyler Van Alen's blood legacy has just been called into question–is the young vampire in fact a Blue Blood, or is it the sinister Silver Blood that runs through her veins? As controversy swirls, Schuyler is left stranded in the Force household, trapped under the same roof as her cunning nemesis, Mimi Force, and her forbidden crush, Jack Force. When one of the Gates of Hell is breached by Silver Bloods in Rio de Janeiro, however, the Blue Bloods will need Schuyler on their side. The stakes are high; the battle is bloody; and through it all, Carnavale rages on. And in the end, one vampire's secret identity will be exposed in a revelation that shocks everyone.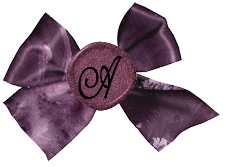 And here we have another installment of the Blue Bloods Novels. I have to say this was not my favorite of the series. It was a little bit slower and confusing than the other two books. It was not a bad read, just not as good in my opinion.
Once again we follow Schuler Van Alan her friends and family and of course Mimi and Jack Force through the world of the elite vampires. But now we delve more into the paranormal and more into the religion that has been placed into this kind of Vampire. I personally feel that some of the enjoyment of the first books was lost in this installment because of how much more they leaned on the religion.
That said there are a few things revealed in this story that you may or may not have seen coming. Schuyler takes her place among her people. She has her power and learns how to use it. While the true evil Silver Blood is revealed. Over the entire book was a good set up for the next book and while not the best in the series, is still enjoyable.