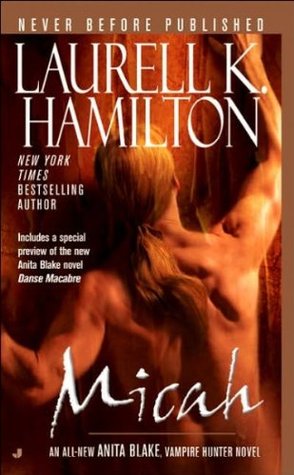 "RAISING THE DEAD IS EASY. LOVE IS HARD…"
There are lots of reasons to raise the dead-some private, some public. In this case, the feds have a witness who died before he could speak on the record. They want him raised so his testimony can be taken. So here I am, on a plane to Philadelphia, flying off to do my job.
But I'm not alone. Micah is with me. Micah, head of the St. Louis wereleopard pard. King to my Queen. The only one of my lovers who can stir my blood with just a glance from his chartreuse cat's eyes. I was happy to have him at my side.
Until he mentioned that this will be our first time alone together. No Master Vampire. No Alpha Werewolf. Just me and Micah. And all my fears and doubts…
My Thoughts:
Oh, I wanted to love this book. Despite the tough slog I have been having with this series, I wanted to love this book. Micah is one of my favorite characters within the series. He is so special, so kind and deserved a fantastic book. I really wanted to get to know him better and on  some levels the book did deliver on that. We get to learn about his family some, and see more of his sweet and generous nature. It is because of this that I went with 3 stars. I just couldn't no give that sweet man at least some of what he deserved.
Anita on the other hand, I want to smack her and smack her hard. I just cannot believe the amount of things she finds to be angry about. A man treats her well and like she is important and she gets her panties in a twist about it. Man talks about his family and we find out she hasn't even bothered to have a conversation like this before with him. Anita lives with him, regularly has sex with him, but I guess conversation just isn't her thing. Unless she is going on about what she needs or what she hates.
I used to like Anita a lot. Now, I am just fed up with her. It is like she always has to be the victim even though she isn't. I think I am done with this series now. I won't say 100% done, as for some reason I keep wanting to see the Anita I first liked. Though I really don't see happening.