Jemima Jones is overweight. About one hundred pounds overweight. Treated like a maid by her thin and social-climbing roommates, and lorded over by the beautiful Geraldine (less talented but better paid) at the Kilburn Herald, Jemima finds that her only consolation is food. Add to this her passion for her charming, sexy, and unobtainable colleague Ben, and Jemima knows her life is in need of a serious change. When she meets Brad, an eligible California hunk, over the Internet, she has the perfect opportunity to reinvent herself-as JJ, the slim, beautiful, gym-obsessed glamour girl. But when her long-distance Romeo demands that they meet, she must conquer her food addiction to become the bone-thin model of her e-mails-no small feat.
With a fast-paced plot that never quits and a surprise ending no reader will see coming, Jemima J is the chronicle of one woman's quest to become the woman she's always wanted to be, learning along the way a host of lessons about attraction, addiction, the meaning of true love, and, ultimately, who she really is.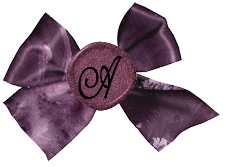 The first thing I am going to say about Jemima J is that I am sorry I waited over a year to read it! It's been on my to read pile for close to two years now and I am so happy I read it. This story is a fantastic one of self preservation, self learning and a little bit of love thrown into the mix for good measure. This honestly is a book that looks at the human condition. How women see themselves. How there is an ideal that really when you think about it, is not so ideal.
The story of Jemima Jones the little miss from London could be the story of any of us who feel that we need a little push. Who feel we are a little frumpy, or stuck in a job that just doesn't appreciate us. Oh I know I have been in that kind of job more than once. Haven't you? I know I have my moments of self doubt of feeling like a frump. Even when I was a tiny size 4 (which I am not any longer) I had those worries. And that's the thing being skinny does not automatically guarantee you happiness. And Jemima finds that out. True to all of her books that I have read so far Jane green does it again. She keeps you entertained, and you do not see the plot twists coming that arrive. If you like Chic Lit I highly recommend this one.