Sookie Stackhouse is just a small-time cocktail waitress in small-town Louisiana. Until the vampire of her dreams walks into her life-and one of her coworkers checks out….
Maybe having a vampire for a boyfriend isn't such a bright idea.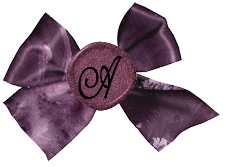 I read this book a few months ago, but health kept me from making the Review Post. So here we go:
I had friends who were constantly talking about True Blood. But knowing that the show was based on the books I couldn't let myself watch the show without at least reading the first book. Hubbys nagging to get to watch the show my friend sent on DVD made me read it. But I am very GLAD I did.
Dead until Dark is a very well written book that harkens back to your more traditional styled Vampires. Blood Hungry, day sleepers who don't sparkle and can only come out at night. While she has tossed in the new synthetic blood so those who wish to be Good Vampires can drink that rather than human blood, the core of her Vampires are the traditional kind.
There is a love story involved, with undercurrents of dark sensuality that will make you shiver a bit. This is very much an adult book. With a cast of characters that may make you think of some backwoods rednecks but in essence they are. I have not decided if I like Sookie yet, she is slightly annoying to my minds eye. But they have given her a strong group around here. The Vampire Bill is mysterious as he is slightly off putting and yet romantic. Jason Stackhouse just needs to be neutered, but we love him anyways.
The book lays down a solid foundation for the series. With its own murder mystery along with the forbidden love and the promise of more to come. If you're an Adult Vampire fan I highly recommend you read this book.