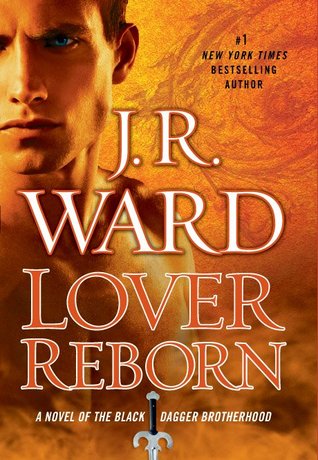 Ever since the death of his shellan, Tohrment has been unrecognizable from the vampire leader he once was. Physically emaciated and heartbroken beyond despair, he has been brought back to the Brotherhood by a self-serving fallen angel. Now, fighting once again with ruthless vengeance, he is unprepared to face a new kind of tragedy.
When Tohr begins to see his beloved in his dreams—trapped in a cold, isolated netherworld far from the peace and tranquillity of the Fade—he turns to the angel in hopes of saving the one he has lost. But because Lassiter tells him he must learn to love another to free his former mate, Tohr knows they are all doomed….
Except then a female with a shadowed history begins to get through to him. Against the backdrop of the raging war with the lessers, and with a new clan of vampires vying for the Blind King's throne, Tohr struggles between the buried past and a very hot, passion-filled future…but can his heart let go and set all of them free?
My Thoughts:
Oh now I have been looking forward to this book. Tohr has probably been my favorite Brother since book number 1. My heart was crushed for his losses, I just oh I wanted to hug him. Even over books as we saw him come back, he never really did. He was just a ghost. Oh. I have wanted so much more for Tohr and this book gave it to me.
Now for me this was  a 5 star read. That doesn't mean there aren't some issues with it. No'one, oh boy I had some issues with this female. Especially after such a strong female in Payne and of course Xhex. I wanted to swat Tohr often as well. Sometimes you really can carry something on to far and the pair of them sure did. That being said, again I don't know if it is just how badly I wanted Tohr to finally come back to the world of the living or what but I loved the book overall. I am so glad to see him back to what he should be. Sure maybe the story could have had some different points, but it was still good.
Meanwhile Lassiter still makes me laugh a lot. He is a riot. Ball of sunshine ain't he? So, okay yes this book does have a few issues but it is a great addition over all to the Brother's stories and if you love Tohr like I do, you will enjoy the read.