London's social season is in full swing, and the Victorian aristocracy can't stop whispering about a certain gentleman who claims to be the direct descendant of Louis XVI and Marie Antoinette. But he's not the only topic of wagging tongues. Drawing rooms, boudoirs, and ballrooms are abuzz with the latest news of an audacious cat burglar who has been making off with precious items that once belonged to the ill-fated queen.
Light gossip turns serious when the owner of one of the pilfered treasures is found murdered, and the mysterious thief develops a twisted obsession with Emily. But the strong-minded and fiercely independent Emily will not be shaken. It will take all of her considerable wit and perseverance to unmask her stalker and ferret out the murderer, even as a brewing scandal threatens both her reputation and her romance with her late husband's best friend, the dashing Colin Hargreaves.
A Poisoned Season is a delicious blend of sparkling romance, heart-pounding suspense, and rich historical detail that only Tasha Alexander could create.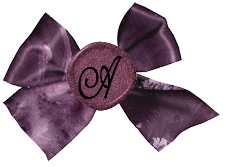 The second book in the Lady Emily suspense novels does not disappoint in the least. Once again, in Lady Emily is getting herself into peril, trouble, and this time it is in the full swing of the London season, which in itself can be treacherous enough! Follow twists as her reputation is shredded and she has to catch a thief and a murderer and finding out if they are one in the same or two different people can be sticky.
Tasha Alexander has a way of writing that will pull you in and wrap you around the characters. You cannot help but wonder what is going to happen next as the story takes so many delicious twist and turns. Lady Emily is a strong character who you cannot help but love. She stands up for herself in a time when most women simper and bat their lashes until they make a good match.
In addition, along with all this suspense and romance there is just a little bit of romance. Just a hint. If you are not a bodice ripper reader you do not need to worry about that Lady Emily is a sensible woman who does not simper, or follow the multitude of hunky fellows in her life. However, be assured there are a plethora of them. Lords, Dukes and the handsome Mr. Hargreaves all come across. If you like suspense and historical themes, this is a great book to sink your teeth into.